SHALIN LIU PERFORMANCE CENTER
ROCKPORT, MA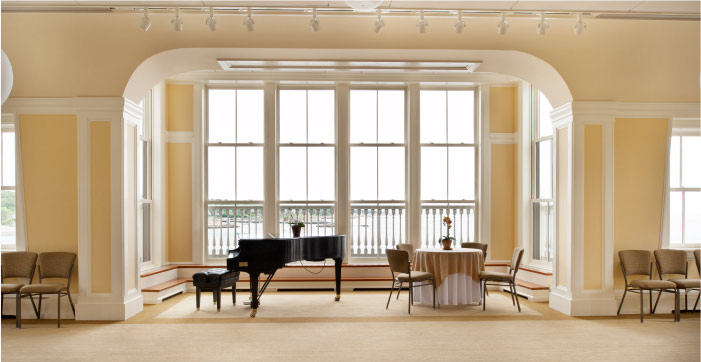 Our highly skilled painters applied various coatings on a wide range of substrates including gypsum wall board, plaster, wood trim, doors, casings, balusters, ferrous metal, acoustic ceiling tiles, douglas fir timbers, hardiboard siding, and exterior fiberglass trim.
One of the most important part of the coatings package was the staining and finishing of all the douglas fir decking, columns, and beams throughout the project. Once installed on the project, the douglas fir had a wide variety of staining due the exposure to the weather. PAL implemented a 6 step process to remove the staining followed by a custom stain having just the right tone and a beautiful antique finish protecting the stain.
The interior and exterior substrates to be painted have detailed color schemes with deep accent colors on intricate areas throughout.